Hackbrett

hammered dulcimer

hand bells

hang drum

hardingfele

harmonium

harp

harp guitar

harp lute

harpsi chord

hasapi

heckelclarina

hegelung

hegumu

helicon

hichiriki

hiiukannel

horn

hummel

Hummelchen

hulusi

hurdygurdy
harpsichord (cembalo)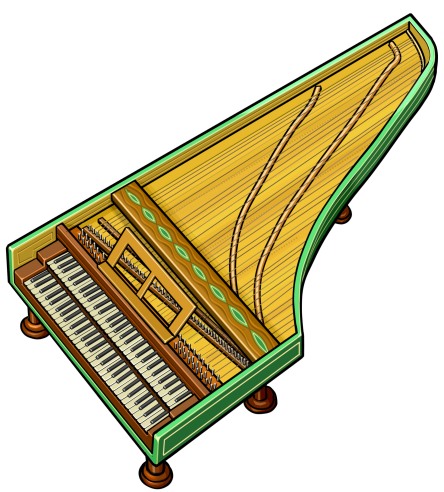 chordophone / zither family
keyboard instruments (Europe)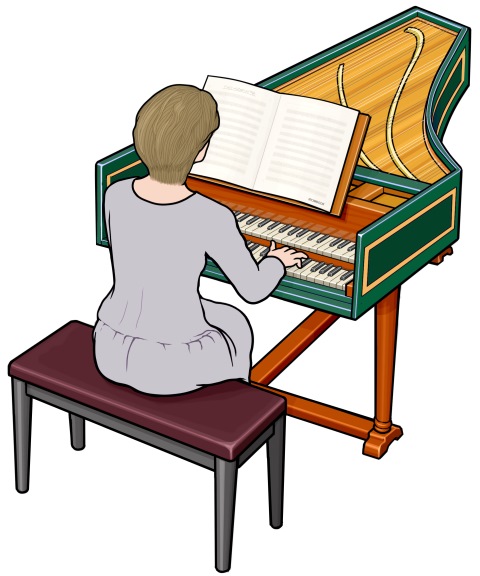 The harpsichord was widely used in Renaissance music and Baroque music.
During the late 18th century, with the development of the fortepiano (fortepiano is an early piano) the harpsichord gradually disappeared.
In the 20th century, it made a resurgence, being used in historically informed performances of older music, in new compositions and in popular music .