sa lor

sackpipa

sakara drum

salpinx

samba whistle

sampoton

sanba

sanh sua

sanshin

santoor

sanxian

sapayi

sape

sarangi(india)

sarangi(nepal)

sarinda

sarod

saron

sarruso phone

sasando

saung gauk

saw duang

saw sam sai

saw u

saz

schalmei

se

serpent

setar

sgrasnyan

shahnai

shaku byoshi

shakuhachi

shamisen

shanagan huur

shekere

sheng

shimedaiko

shinobue

shoko

show

sistrum

sitar

slenthem

sou

spinet

stamping tube

steel guitar

steel pan

stoessel lute

stroh violin

stroh viols

sub contrabass flute

sueng

sulawesi zither

sumagoto

suona

surmandal

swarsangam

swedish lute

symphonium

syrinx
slenthem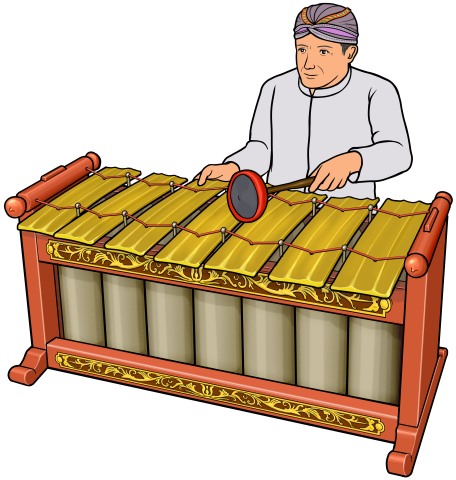 The slenthem is an Indonesian metallophone (melodic percussion) which makes up part of a Javanese Gamelan orchestra.
It is a low-pitched instrument with a softer sound.
The instrument is played by striking the keys(sound boards) with a mallet, which has a disk edged in cloth or rubber. One hand is used to mute the sound board.
---

idiophone
(Java / Indonesia / Asia)
---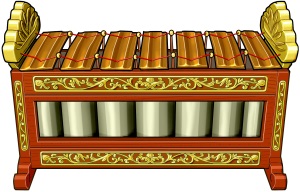 slenthem is also called gender panembung
---