sa lor

sackpipa

salpinx

samba whistle

sampoton

sanba

sanh sua

sanshin

sanxian

sapayi

sape

sarangi(india)

sarangi(nepal)

sarinda

sarod

saron

sarruso phone

sasando

saung gauk

saw duang

saw sam sai

saw u

saz

schalmei

se

serpent

setar

sgrasnyan

shahnai

shaku byoshi

shakuhachi

shamisen

gogen

shanagan huur

sheng

shimedaiko

shinobue

shoko

show

sistrum

sitar

sou

spinet

stamping tube

steel guitar

steel pan

stoessel lute

stroh violin

stroh viols

sub contrabass flute

sueng

sulawesi zither

sumagoto

suona

surmandal

swarsangam

swedish lute

symphonium

syrinx
shamisen (samisen)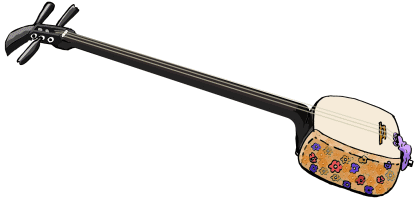 chordophone / lute family
(Japan / Asia)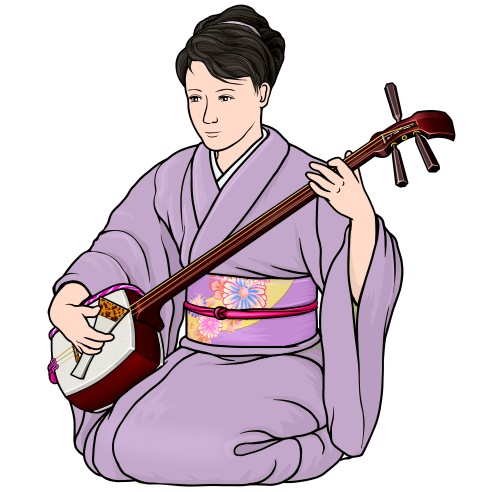 The shamisen (samisen) is a traditional Japanese plucked string (three-string) instrument derived from the Chinese instrument sanxian.

neck is fretless and slimmer than that of a guitar or banjo.
body resembles a drum, having a hollow body that is covered front and back with skin(dog skin, cat skin or plastic).

---