cabasa

cajon

castanets

cavaquinho

celempung

celempung bamboo

celesta

chakhe

chalumeau

chanchiki

chango

chanza

chappa

charamela

charango

chime

chindon

chinese hat

ching

chitarra battente

chopo choor

chuniri

cimbalom

cimbasso

citera

cittern

clarinet

clavichord

colascione

concertina

conga

contrabass

coranglais

cornamuse

cornu

cowbell

cretan lyra

crocodile harp

crum horn

crwth

cuica

cumbus
clavichord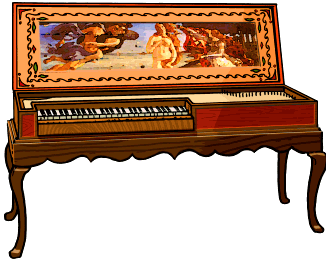 The clavichord produces sound by striking brass or steele strings with small metal blades called tangents.
---

chordophone / zither family


keyboard instruments
(Europe)
---
The clavichord is a European stringed keyboard instrument that was used largely in the Late Middle Ages, through the Renaissance, Baroque.
---
---
clavinet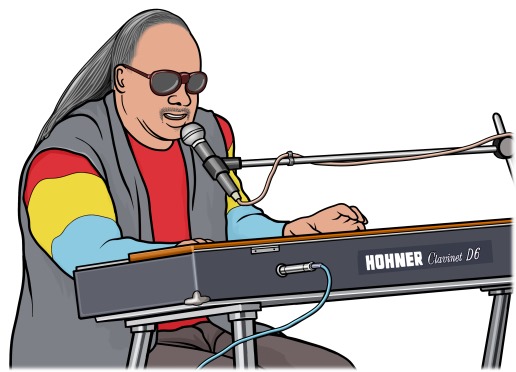 The clavinet is an electrically amplified clavichord that was manufactured by the Hohner company.
Its funky sound was widely used in the 1970s-1980s.
Stevie Wonder's Superstition, a chart-topping hit from 1972, is a typical example of its sound.

---