langeleik

laud

lauto

lira da braccio

lirone

litguit

liuqin

lozhki

lupo phon

lurs

lusheng

lute
Renaissance lute

Baroque lute

baroque mandolin

lyra glocken

lyra guitar

lyre
lute (Baroque lute)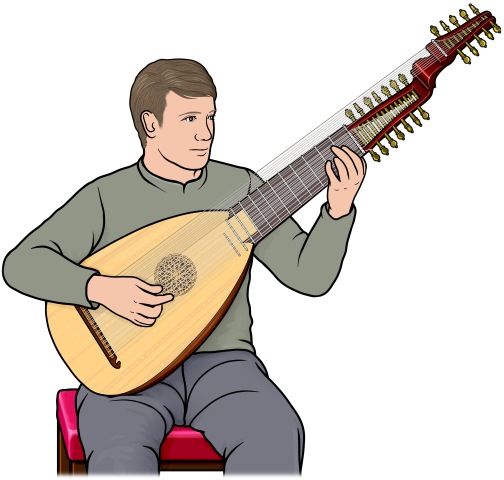 ---
By the end of the Renaissance, the number of courses had grown to ten, and during the Baroque era the number continued to grow until it reached 14 or more.

had long extensions attached to the main tuning head to provide a greater vibration length for the bass strings.
the bass strings were placed outside the fretboard, and were played open.

---

chordophone / lute family
(Europe)
---