dadaiko

damaru

dan bau

dan dai

dan nguyet

dan nhi

dan tam

dan tranh

darbouka

daxophone

dhodro banam

dholak

dilruba

dital harp

djembe

dombra

domra

donso n'goni

doshpuluur

dotara

duduk

dudas

dudy

dulcian

dulcimer

dungdkar

dutar

dvojnice

dvoyanka
dhodro banam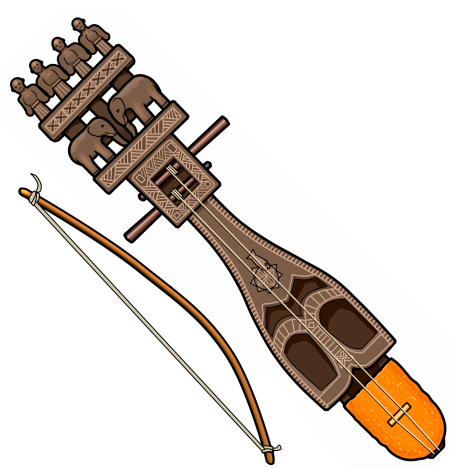 ---

chordophone / Bowed string instrument
(India / Asia)
---
The Dhodro banam comes from the Santal people community of central India.

Dhodro Banam is carved out of a single block of wood with the resonator covered with skin, it generally depicts anthropomorphic figures with occasional depiction of animals. The instrument is usually single stringed, but there are instrument with two strings also.
---
Related to the Sarinda.
---