---
Gagaku is a type of traditional Japanese orchestra.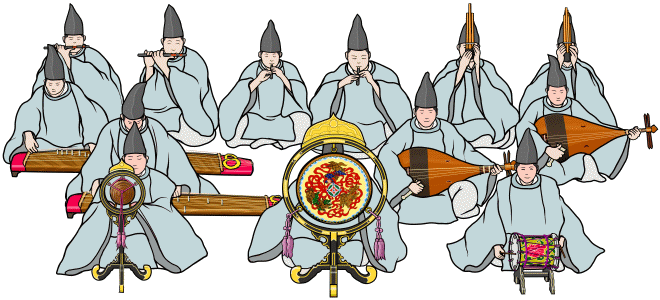 Gagaku was developed as court music of the Kyoto Imperial Palace, and its near-current form was established in the Heian period* around the 10th century.

* The Heian period is the last division of classical Japanese history, running from 794 to 1185.
---
Traditional music groups
---